Best Canada Immigration Consultants In Chennai 2023
The Best Canada Immigration Consultants in Chennai 2023 for Canada PR is Sernexuss, our team is helping a large number of candidates, who are willing to immigrate to Canada and achieve a Canada PR visa with our professional client services. Being Chennai Canada immigration consultants, we have an experienced and certified team of immigration experts with over 16 years of experience in the immigration industry.In Addition, many people search nowadays for the best immigration consultants near me but get confused because of the numerous consultancies present at today's time. immigration consultant near me.
But how do you find the best Canada immigration consultants in Chennai 2023? There are many factors to consider when choosing an immigration consultant, such as:
Their credentials and registration with the Immigration Consultants of Canada Regulatory Council (ICCRC), which is the official body that regulates immigration and citizenship consultants in Canada.

Their reputation and track record of successful cases and satisfied clients

Their fees and services offered

Their communication and availability

Their location and accessibility
One of the Best Canada immigration consultants in Chennai that meets all these criteria is Sernexuss. Sernexuss provides comprehensive and customized immigration services for everyone moving to Canada. Our team of immigration consultants are highly qualified and experienced, registered with ICCRC, and possess a thorough understanding of the Canadian immigration process.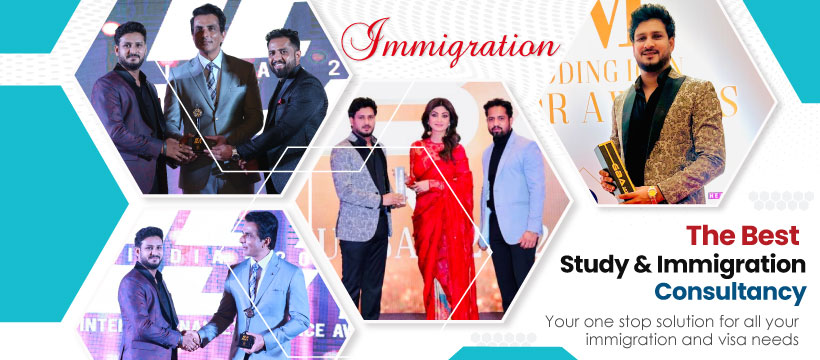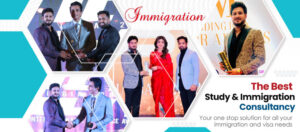 Why Choose Sernexuss Best Canada Immigration Consultants In Chennai 2023 ?
Free consultation and eligibility assessment

Profile creation and submission for Express Entry and Provincial Nominee Programs (PNPs)

Documentation guidance and verification

Application processing and follow-up

Interview preparation and coaching

Post-landing assistance and settlement services
Sernexuss is amongst one of the top immigration consultants in Delhi, providing reliable and legal visa assistance with a specialization in Canada PR application. Moreover, candidates can achieve a Canada PR visa through the Express Entry Program.
Thousands of clients have benefited from Sernexuss' proven track record of success in achieving their dream of immigrating to Canada. ITAs for permanent residence through Express Entry and PNPs have been obtained by Sernexuss with a 100% success rate.
With no hidden costs or additional charges, Sernexuss charges reasonable and transparent fees for its services. Students, senior citizens, and referrals are eligible for special discounts at Sernexuss.
Customer support is available 24/7 at Sernexuss to address your inquiries and concerns. Sernexuss also has a user-friendly website that allows you to access your profile, check your application status, and receive updates anytime, anywhere.
Sernexuss has a convenient location in Chennai, with a spacious office that is easily accessible by public transport. In Addition, Sernexuss also has branches in other cities in India, such as Bangalore, Hyderabad, Delhi, Mumbai, Pune, Ahmedabad, etc.
If you are looking for the best Canada immigration consultants in Chennai in 2023, look no further than Sernexuss. Sernexuss is your one-stop solution for all your Canada immigration needs. Contact Sernexuss today and get ready to start your journey to Canada!
What does a Canada Immigration Consultant do?
A Canadian Immigration Consultant is a professional who helps people who want to immigrate to Canada. They provide advice on immigration policies and laws, the immigration process, and any other information related to entering Canada as an immigrant.
A Canadian Immigration Consultant can help their clients with various immigration matters, such as:
Applying for different types of visas, such as Express Entry, Provincial Nominee Program, Family Sponsorship, Study Permit, Work Permit, Visitor Visa, etc.
Preparing and submitting immigration applications and documents
Communicating with Immigration, Refugees and Citizenship Canada (IRCC) and other authorities on behalf of their clients
Representing their clients in hearings and appeals before the Immigration and Refugee Board of Canada (IRB)
Advising their clients on settlement and integration issues in Canada