Cost for Canada PR from India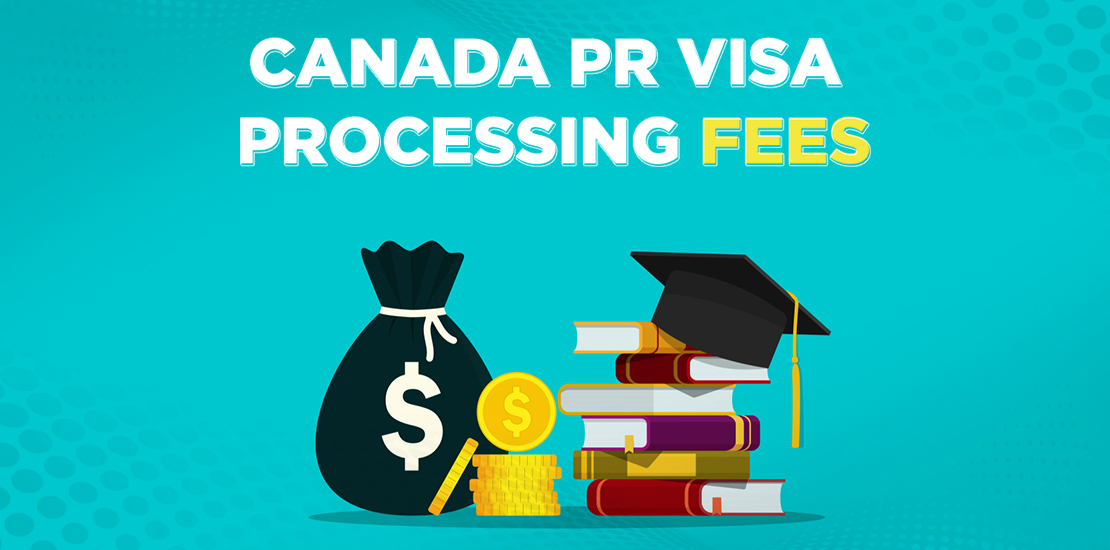 Cost for Canada PR from India
Do you know? In comparison to other nations, Canada's immigration process is one of the most affordable and quickest ways to migrate to Canada.
However, it becomes challenging for Individuals to travel abroad when it comes to the Cost for Canada PR from India.
Canada provides multiple opportunities to grow and make your future bright as it is one of the most desirable immigration pathways to Canada.
An applicant who wants to immigrate to Canada often wonders about the total cost of Canada PR. Additionally, it includes the PR visa fee, Settlement funds for Canada, medical fees, and many more.
Why spend on a Canada PR visa?
Canada is the second-largest country in the world. However, it stands out as an advanced industrial nation.
Here are the reasons why you should spend your money on a Canada PR visa.
Universal healthcare.
Academic Excellence.
Multiple job opportunities.
Road to Canadian citizenship.
Start your own business.
Live and work in Canada.
Safety and security.
Sponsor your family.
Cost for Canada PR from India in 2023
A Canada PR visa is permanent residency status granted to the holder who wants to migrate to Canada for a better quality of life, higher- education, and the other facilities provided by the Canadian Government.
Canada has ten different Provinces and three territories, so the cost of Canada PR for each province on the pathway one has opted for.
Once you have chosen the province you wish to immigrate to, you can proceed to the application procedure and the eligibility requirements for Canada PR.
The following are the most well-known Canadian immigration routes, and each one affects the cost for Canada PR visa uniquely:
Express Entry Program
Provincial Nominee Program
Quebec Skilled Workers
Atlantic Immigration Pilot Program
Canada PR Process from India
 The step-by-step guidance to apply for Canada PR:-
Step 1- Obtain the Educational Credential Assessment (ECA) that proves your education is equivalent to the Canadian one.
Step 2– Clear English language exams such as IELTS with minimum 6-band score.
Step 3– Create an Express Entry Profile.
Step 4- Obtain the required CRS score to apply for a Canada PR visa.
Step 5- Wait for Express Entry Draw.
Step 6- Get an Invitation to apply.
Step 7- Apply for the Canada PR with the required documents.
Total cost for Canada PR
The cost for Canada PR from India is calculated on the basis of chosen programs and the number of family members who will be migrating.
This section will direct you to the Canada visa fee so that applicants can take a smart decision related to their immigration plans.
Educational Credential Assessment Fee
Before immigrating to Canada you should collect all the educational certificates through any recognized university.
There are many IRCC-authorized organization that provides you with ECA. Although the work done by these associations is the same, the difference lies in the time taken and the fee charged.
IELTS is one of the important exams that display your linguistic skills to immigrate to your dreamland.
Speaking, listening, reading, and writing are the four language proficiencies being tested in this exam. The candidate must first register and pay the fees to appear for the exam. Consult with the top immigration consultants in India to crack the IELTS exam on your first attempt and save your money.
Even though Canada requires skilled workers but still they don't compromise the mental and physical well-being of the immigrants. Hence, a medical examination is a must to be eligible for Canada PR.
The applicant is required to pay a fee every time he/she renews the medical report.
The medical examination certificate is valid for one year and it should be carried out by qualified doctors.
Right to Permanent Resident Fee ( RPRF)
In order to obtain a Canada PR, you must pay the right to permanent resident fee online. If it gets rejected then the RPRF fee will be refunded automatically.
By paying this cost, candidates become Canadian permanent residents and thus allow them to the social benefits, including health insurance.
Applicants are eligible to seek for citizenship as well as for work and study anywhere in Canada.
The candidate should be able to show that he/she has the minimum required funds to support himself and his family in Canada.
Since financial stability is a must requirement before immigrating to another country. However, applicants should migrate after proper planning only.
 Conclusion
You must demonstrate that you have the resources to live comfortably in Canada and pay for necessities like accommodation, food, transportation, and other charges. Living in Canada can be quite expensive, depending on the city where you choose to reside.
Therefore, you ought to have enough money in hand to cover living expenses until you secure employment in Canada.
Are you still worried about the cost for Canada PR from India?
If yes, then don't take stress, Sernexuss will provide you with in-depth knowledge of the funds required for a Canada PR visa.
"Save your money with Sernexuss"