Work In Canada From India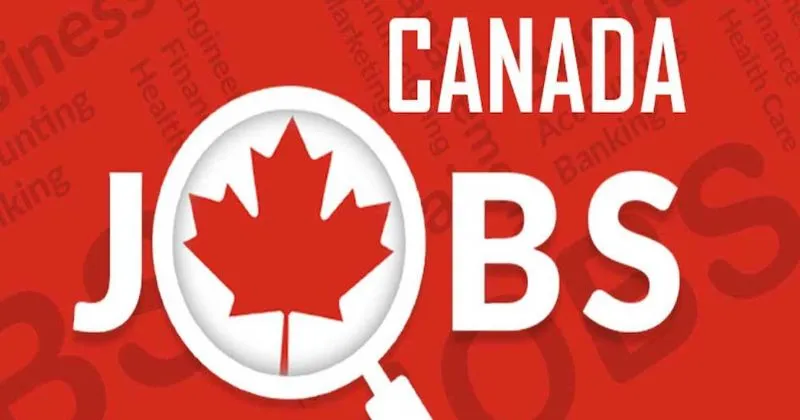 Work In Canada From India
Are you looking for a way to work in Canada from India? Learn how you can apply for a work permit, get a job, and enjoy the benefits of living in one of the most diverse and welcoming country in the world.
Canada has recently established itself as a haven for professionals and skilled employees looking for numerous job prospects and a promising future overseas this is the reason wide range of individuals prefers to work in Canada from India. Canada has a significant demand for competent people. Therefore, those looking for jobs in Canada can get the best working environment and facilities. Since many families of Indian descent reside in many Canadian provinces, the people of India have a unique bond with that country.
India-to-Canada migration has a nearly century-old history, and it is still happening today. A few of the main factors that lead skilled workers from India to relocate to Canada include its tolerant visa policy, simple PR process, and great working environment.
How To Find A Job In Canada?
Your chances of receiving an invitation to submit an application for permanent residency can be significantly increased with a work offer from a Canadian business. Candidates with a job offer can receive more CRS points through Express Entry, while it is not a prerequisite.
Over a million jobs were just created to the Canadian economy in 2023. Although it is difficult, it is not impossible for a newcomer to obtain a work in Canada from India!
Pr For Job Seeker In Canada 2023
It takes a lot of work and research to work in Canada from India. You can find your dream career in your dream nation with the right investigation, as there are many opportunities for Indians in Canada. You need a road map outlining what has to be done before starting your adventure. To get a job in Canada from India, you must complete 3 easy stages, to work in Canada from India.
Step 1: Start looking for work openings in Canada, attend interviews, and obtain an employment letter.
Step 2: Submit an application for PR, or permanent residency, after receiving your employment letter.
Step 3: Relocate to Canada after receiving your PR.
Top 5 Profiles To Work In Canada
Canada has a thriving job market and is best place for experts from all disciplines to relocate. The job opportunities are determined and distributed based on qualifications and prior work history.
Jobs for nurses are plentiful because of the great need for people with this profile in Nova Scotia.
Dentistry jobs for Indians: In the four provinces of Alberta, British Columbia, Ontario, and Manitoba, it is a very lucrative position.
Position for Chartered Accountants: In provinces like British Columbia, Alberta, Saskatchewan, Manitoba, and Ontario, there is a considerable need for job candidates with this profile.
Software engineers can find employment in Nova Scotia, Saskatchewan, British Columbia, and Ontario, where this profile is in great demand.
Doctors are in high demand, and there are several job prospects in Alberta, Saskatchewan, Ontario, Newfoundland and Labrador.
Work Visa For Canada From India
Applicants who meet the precise qualifying requirements are granted a Canada Work Permit. Only after receiving a job offer or an employment contract from a Canadian employer are people need to apply for a work visa. Employers who want to hire foreign skilled employees for positions that cannot be filled by Canadian citizens or permanent residents must first obtain an LMIA (Labour Market Impact Assessment) from ESDC (Employment and Social Development Canada).
Canada is the ideal location for anybody looking to work abroad because it has one of the strongest economies in the world. The greatest option for foreign nationals who want to move permanently to Canada is the Canadian Work Permit Visa. Typically, candidates cannot apply for jobs without a job offer.
Conclusion
The Candidate has the option of either moving to Canada first, then seeking for work, or first looking for work online, and then moving to Canada.  However, obtaining a PR Status will be very helpful in landing a job with a Canadian firm. Please be aware that applying for a powerful position in a firm and looking for a job may be a daunting process for immigrants; it is therefore best advised that you should seek expert advice so that you can be directed towards the job profile that best suits you.
Get the best assistance from Sernexuss Immigration- Your Trusted Pathway to Fulfil Your Immigration Desires.
FAQ's asked by our clients
What are the job rules in Canada?
You may not work longer than 40 hours per week on average for a period of two or more weeks. During the same time span, no more than 48 hours can be worked in a week on average. When your daily or weekly hours are greater than those specified under the modified work schedule, your employer is required to pay overtime.
Can I work in Canada without IELTS?
In addition to IELTS, you might be required to take the TOEFL (Test of English as a Foreign Language), TOEIC (Test of English for International Communication), and PTE Academic (Pearson Test of English Academic) while obtaining your visa to work or study in an English-speaking nation.
Can I work in Canada without job offer?
Although you don't need a job offer to apply, you will need to meet certain eligibility requirements, such as having the necessary education, work experience, and language skills to get a job in Canada.
Read our latest blog on how to apply for Immigrate To Canada As A Doctor, to get your dream job in Germany with Sernexuss Immigration.