How To Get Pr In Canada From India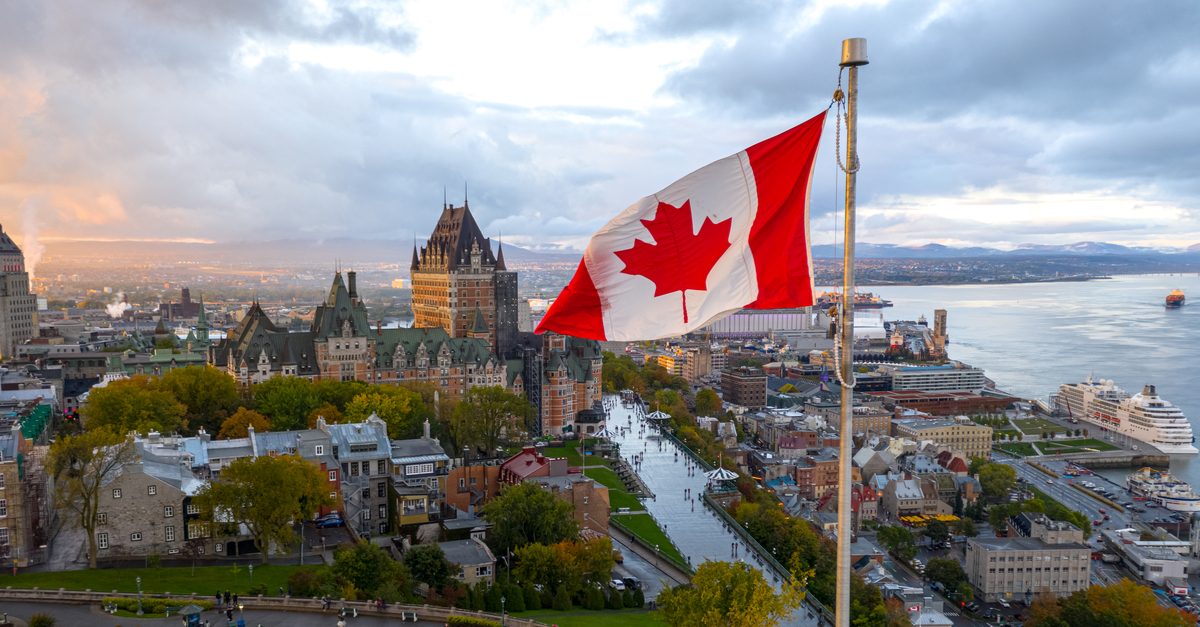 How To Get PR In Canada From India
The many immigration programs that Canada has to offer must be examined by a candidate before they can submit an application to get PR in Canada from India. Many Indians go to Canada each year in search of a better life and opportunities. A few of the immigration programs that Canada is currently managing are listed below:
Best Ways To Get Canada PR From India
Federal Economic Class
Class Sponsorship for Families
Quebec Immigration
Immigration for business purposes, particularly the Start-Up Visa Program.
Provincial Economic class
Transition from Temporary to Permanent Residence
How To Apply For Canada PR?
The applicant can submit a request to get PR in Canada from India on the nation's government website once they have determined which way is best for them.  To find the best customized route for your immigration desires get in touch with the best immigration consultants in Delhi that provide outstanding services to Individuals desiring to apply for Canadian permanent residence.
Benefits Of Canada PR
One of the most preferred immigration routes to migrate to Canada is permanent residency in Canada, which grants residents a wide range of legal rights and other benefits. The advantages of a Canada PR are listed here.
An individual gains the freedom to live and work in any Canadian territory after obtaining a PR. Additionally, individuals are free to move if they find employment in any other province in Canada; they are not required to remain with their current employer.
They can receive free medical and healthcare services by obtaining a Canadian PR. additionally, if their family travels with them, they will have access to Canada's cutting-edge healthcare services.
A permanent resident may sponsor their spouse, common-law partner, or dependent children if they wish for them to immigrate to Canada. Let's say the applicant is entering Canada under the Express Entry program. They can then save the headache of later sponsoring them by including their family in the first step of application itself.
Children who are permanent residents of Canada are eligible for free education up to the 12th grade. Not only that, but these students get scholarship opportunities far better than the students studying all over the world.
The first step to becoming a citizen of Canada is to obtain a PR. A Canadian PR is valid for five years, after which it can be renewed.
Steps To Apply For Canada PR From India
Simply follow these easy procedures to get PR in Canada from India through the Express entry program:
Step 1: Complete ECA – To demonstrate equivalency to Canadian education, candidates must get an Educational Credential Assessment (ECA) certificate.
Step 2: Pass a language test to demonstrate your command of any or both of Canada's official languages, English or French. Government-approved language tests must be taken by the applicant.
Step 3: Create an Express Profile – Create an Express Profile in the Express Entry Program and submit an application through one of the three federal economic immigration programs.
Step 4: Submit a PNP application (optional) – Candidates may also submit a PNP application through Express Entry. It grants 600 CRS if the certificate is obtained.
Then, higher-ranked profiles are given an ITA to use within 60 days to apply for a PR visa.
Step 6: Complete background and medical checks – The applicant for this position must get both a medical certificate and a police clearance certificate (PCC).
Step 7: The application will be assessed by the IRCC as part of the assessment phase. If there are any further needs in this phase, the candidate must be prepared to provide the requested information.
Step 8: Receive CoPR – The candidate will be given a CoPR (Confirmation of Permanent Resident) at this stage following a favorable assessment of their application.
Step 9: Fly from India to Canada to become a permanent resident!
Need help?
Sernexuss is the top Immigration consultant to get PR in Canada from India, so what are you waiting for? Get assistance from the best immigration consultants to get your Canada PR and move to your dream destination to fulfill your desires now!