Crs Score For Canada Pr 2023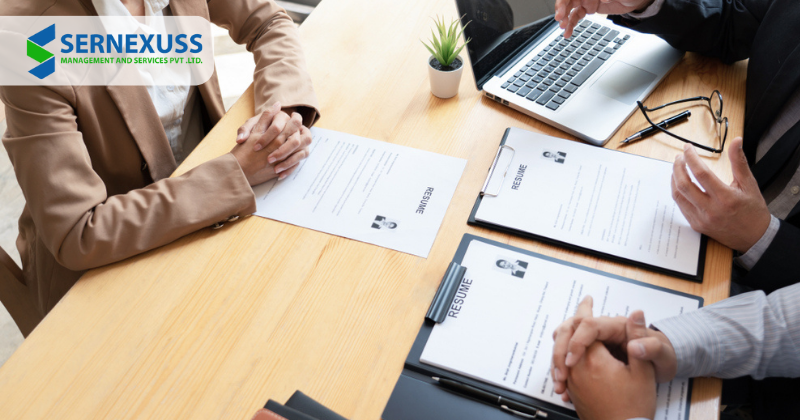 Crs Score For Canada Pr 2023
Check your CRS score for Canada PR 2023 through CRS calculator, the CRS score Calculator tool is designed to help you calculate your CRS (Comprehensive Ranking System) score for Canada immigration, based on your CRS score you will come to know if your profile will be selected in future coming draws (cut off) for Canada PR Visa.
The Canadian government conducts an Express Entry draw every two weeks, delivering a round of Invitations to Apply (ITAs) to the pool members with the highest CRS scores.
Canada Pr Points Calculator
The points-based method assigns a CRS score to applicants in the pool based on certain characteristics. Sernexuss will help you in determining your eligibility criteria in following different categories; according to this points are awarded:
Age
level of education
experience
second official language ability
Employment experience in Canada.
Adaptability
How To Check Crs Score For Canada Pr 2023?
The Comprehensive Ranking System (CRS) was developed by the Canadian government, and the score given to each candidate is known as the CRS score.
Managed by Express Entry are three programs:
Canadian Experience Class (CEC)
Federal Skilled Worker (FSW)
Federal Skilled Trades (FST)
From the Express Entry pool, highly qualified individuals are selected using the CRS system. The Canadian government then extends an invitation to them to seek for permanent residence.
Express Entry Points Calculator
Express entry is an online tool used to manage skilled worker immigration applications. In CRS score for Canada PR, you must have received 67 points. The express entry system oversees three different immigration procedures:
Canadian experienced class: this is for skilled workers who have Canadian work experience for 3 years and are willing to become Canada PR.
Federal skilled worker program: skilled workers with foreign work experience who have language ability and are willing to migrate permanently to Canada are eligible for this programme.
Federal skilled trade programs are for skilled workers who are willing to become permanent residents in Canada and have relevant qualifications.
If you are eligible for any of the programmes for skilled workers, you can also apply for the PNP through express entry.
CRS Points Calculator
To register for the Express Entry program in Canada, you must receive 67 points from Immigration, Refugees and Citizenship Canada (IRCC).
Your profile will have a significant impact on your ability to immigrate to Canada as a permanent resident through the Express Entry system. The eligibility criteria, which is 67 points out of 100, is included in the points needed to submit an Express Entry application for permanent residence in Canada. To submit an Express Entry application for a Canada PR visa, you must receive at least 67 points under a variety of qualifying requirements.
Calculate Points For Canada Immigration
To assign points to your profile, CRS takes into account four key aspects.
Human capital is a key component
The common-law spouse factor
Transferability of Skills Factor
Other Additional Factors
Minimum CRS score
The Express Entry candidate pool does not have a minimum CRS score requirement. The CRS cut-off varies from draw to draw and might go up or down depending on a variety of variables. Before each round of invitations, Immigration, Refugees and Citizenship Canada (IRCC) withholds the minimum necessary CRS score. Therefore, your chances of acquiring an ITA are increases the higher your CRS score.
How PNP Increase Your Crs Score?
For applicants in the Express Entry pool with poor CRS scores, the PNP offers routes to permanent residency. One's CRS score could increase by 600 points if they are nominated by a province, effectively ensuring an invitation to apply for permanent residency (ITA).
Each province establishes its own standards for nominee programs; some seek applicants who can cover demographic or labor market needs, while others demand some sort of ties to the province in order to be qualified to apply. The province in which a candidate is invited under a PNP is where they are intended to settle.
Faqs Asked By Our Clients
What Is The Average Crs Score For Canada Immigration?
A maximum of 1200 points is granted CRS system. The cut-off score for each Express Entry draw is made public. The Canadian government issues an invitation to apply (ITA) for a PR visa to those who have a higher CRS score.
How To Increase Your Crs Score?
Sernexuss can help you in increasing your CRS points for Canada PR.
There are some steps by which you can increase your CRS score through Express Entry:
Learn another language
Gain more work experience
Add additional qualifications
Make use of CRS calculator effectively
Stay updated with latest immigration updates
For Pnp, Is Crs Score Required Or Not?
Individuals with PNP are granted additional points, without a PNP certificate, your score will be 300- 400, the most recent cut-off score to be selected for express entry have been in the 400-500.
Boost Your Crs Score For Canada Pr Now With Sernexuss Immigration Experts!