How Much Time It Takes To Get Pr In Canada For Students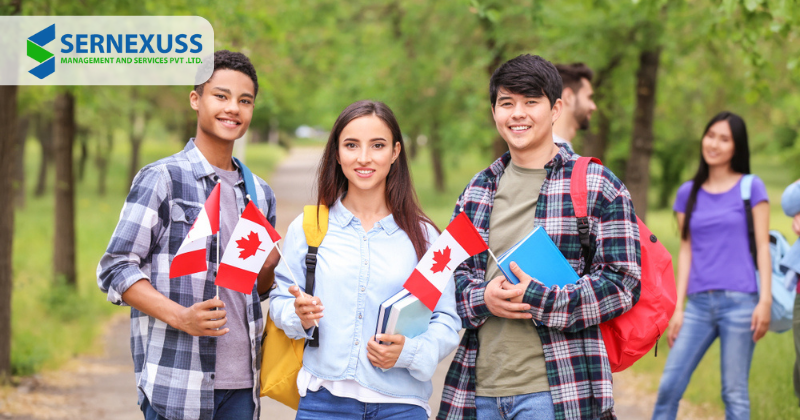 How Much Time It Takes To Get PR In Canada For Students
Are you a student and willing to Apply For Canada PR? If yes, you might be thinking what are the ways to apply for Canada PR? How much time it takes to get PR in Canada for students? We have a complete guide for you to solve all your queries related to your Canada immigration.
If students match the requirements of the Canadian immigration program, then the international students studying in Canada can apply to get PR in Canada while they are still enrolled in college or after they have finished. "Dual intent" is the term for simultaneously applying for both a study permit for Canada and permanent residence status, and it is a widespread practise that is permitted by Canadian immigration law.
Study Path To Canada Permanent Residence
International students can choose from a variety of immigration programmes. The programs listed below might provide overseas student graduates advanced paths to become Canadian permanent residents, though each program has distinct criteria and function in a different way:
Federal Skilled Worker Program for Canadian Experience Class
Provincial Nominees Program
Immigration Options in Quebec
Canadian Experience Class
The Canadian Experience Class (CEC) programme, which is run through the Express Entry immigration system, is one of the quickest routes to Canadian permanent residence. A distinctive requirement for this program's eligibility is that applicants demonstrate they have at least 12 months of continuous, full-time, skilled work experience in Canada within the previous three years, or an equivalent amount of part-time experience. Other eligibility criteria for this program include age, language proficiency, and level of education to get PR in Canada for students.
Quebec Experience Class (QEC)
International students who have successfully completed an accredited program of study in Quebec and who speak French at an intermediate level may be eligible for immigration to Canada under this scheme. For this Quebec immigration programme, prior Canadian employment experience is not necessary.
Program For Provincial Nominees (Pnps)
Many provinces provide Canadian immigration programmes for international students. To migrate through the provincial nominee program, candidates must have completed a program of postsecondary education in Canada. Province-specific requirements may differ for, a job offer and work experience. PNPs are a popular choice for Canadian immigration since they frequently process applications for permanent residence faster than other immigration programmes.
Documents Required For Students To Apply For Canada Pr
If an international student wants to return to Canada after completing their degree, they must submit the following documents when applying for a work permit:
Valid Passport
Educational qualifications (copies of diplomas, certificates, and degrees)
Evidence of Work Experience (valid offer letters, appointment letters, resignation letters, pay stubs, and employer reference letters (if needed)
Adequate amount of funds
Proof of dependents, such as birth or marriage certificates, if any
Copies fee receipts
Medical certificate
police clearance document
Canada PR processing time
It may take up to six months to get PR in Canada for students. But it varies on a variety of factors, including the quantity of applicants, the province, and the kind of work permit. The duration of time it takes to process an application also depends on the type of application being used. For instance, processing a work visa application in Canada from an existing study application could take up to 160 days.
Why should I choose Sernexuss to migrate to Canada?
In the world full of choices Sernexuss stand out from other immigration consultants as our main priority is to provide individualistic attention to each and every client who aims big and are willing to work hard to get success in their life.
Sernexus is a leading platform in the field of immigration, serving clients to make their immigration journey a smooth process.
Contact Us Now To Get Your Pr In Canada In Just Few Steps!