How Much Band Is Required For Canada PR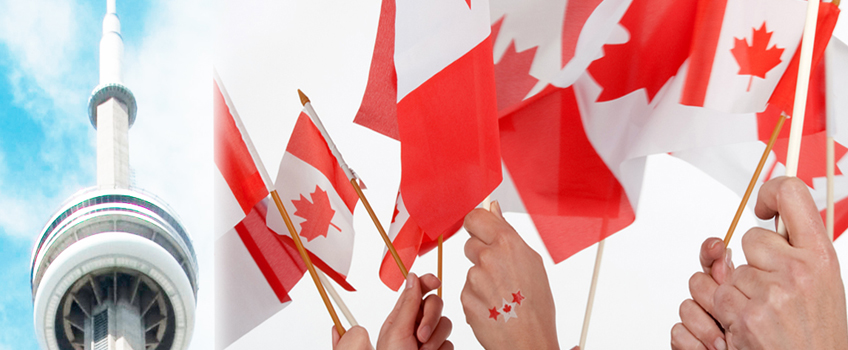 How Much Band Is Required For Canada PR?
English Proficiency Is Must If You Want To Pursue Further Education In Canada Or Apply For Canada Permanent Residency There. The Most Well-known English Proficiency Test In Canada Is Ielts, And Most Universities Recognize It. Various Questions Might Arise In Your Mind Like Is It Necessary To Crack Ielts And How Much Band Required For Canada Pr? Read Thoroughly To Solve All Your Immigration Related Queries.
 Minimum Ielts Band Required For Canada Pr
In Order To Immigrate To Canada, More Than Ten Thousand People From All Around The World Take The Ielts General Exam Every Year. If You Wish To Study And Work There, You Must Crack Ielts To Obtain Permanent Residency In Canada
Universities As Well As Immigration, Refugee Services, And Citizenship Canada (Ircc) All Consider The Ielts As A Valid Indicator Of English Language Proficiency. The Minimum Ielts Score Required For Permanent Residence In Canada Is 6, Which Equates To Clb Level 7 In The Reading, Listening, Speaking, And Writing Bands. You Can Get Up To 160 Points With A Strong Ielts Score. Additionally, It Makes You Rank Higher On The Points Scale And Advances The Processing Of Your Pr Application.
Ielts Score Requirements For Express Entry
A Minimum Ielts Score Of 6.0 In Each Of The Test's Four Components, Or Clb 7, Is Needed To Submit An Express Entry Application For Permanent Residency In Canada.
The Applicants For The Canada Express Entrance Program Are Evaluated Using A Point System. Main Objective Of This Procedure Is To Find Out Applicants With High Chances Of Succeeding In Canada. This Assesses Your Age, Level Of Education, Language Proficiency, Employment History In Canada, Other Employment History, Etc. For Both You And Your Spouse.
Every Express Entry Draw Has A Minimum Cutoff Score Determined By The Express Entry Points System. These Draws Take Place On A Regular Basis. The Recipients Will Be Those Who Earn A Crs Score That Is At Least As High As The Cutoff Level.
Canada Pr Points Calculator
To Get Pr Through Express Entry, You Must Obtain 67 Points Out Of 100 Under Various Eligibility Requirements. The Ielts Score Calculator For Express Entry Is Based On:
Age: If You Are Between The Age Of 18 And 35, You Can Get Additional Points. Fewer Points Will Be Awarded To You If Your Age Is Above.
Education: You Can Earn The Most Points When Your Qualifications Fulfill The Requirements. Your Minimal Educational Requirement Must Be On Par With Canada's Higher Secondary Education Level.
Job Experience: You Will Gain Points If You Have One Year Of Job Experience. More Points Will Be Awarded If You Have More Years Of Job Experience.
Adaptability: In Canada, You Can Earn 10 Points If You Have Family Or Other Close Relations Living There To Help You Out When You Relocate There. If Your Spouse Is Prepared To Immigrate To Canada With You, You Can Get Bonus Points.
Arranged Employment: You Will Receive 10 Points If You Have A Legitimate Work Offer From A Canadian Firm.
Individuals Are Given Points Through The Express Entry Based On A Comprehensive Ranking System (Crs). If You Receive More Points Based On Above Factors, You Will Have A Better Chance Of Receiving An Invitation To Apply For Canadian Permanent Residency.
Need Help?
From The Beginning Of Your Application Process Till The End, Sernexuss Will Walk You Through Every Step Of The Procedure. For Our Clients To Have Successful Experiences, Our Specialised Experts And Registered Migration Agents Have Plenty Of Knowledge And Experience In The Field Of Immigration.
Get In Touch With Sernexuss To Get Your Canada Pr And Create The Life Of Your Dreams.
Faq's (Frequently Asked Questions)
How Much Band Is Required For Canada Pr?
Ielts And Pte (Pearson Test Of English Academic) Are English Language Tests Used To Evaluate Applicants' Overall Proficiency In The Language. But A Candidate Must Crack The Test Approved By The Canadian Government In Order To Apply For A Canada Pr Visa. Ielts Is The Test That The Ircc Accepts As Valid.
6, Ielts Band Required For Canada Pr. The Majority Of People In Canada Speak English. Immigrants Must Be Fluent In The English Language In Order To Quickly Adapt To Daily Life In Canada. The Ielts Test Is Required Of Applicants In Order To Demonstrate Their English Language Competency.
Is 5.5 Ielts Band Eligible For Canada Pr?
Under Immigration Programs Like The Alberta Immigrant Nominee Program, Manitoba Provincial Nominee Program, Or Quebec Skilled Worker Program, A Score Of 5.5 Is Sufficient To Apply For A Canadian Pr Visa.
Is 7.5 Score Good For Canada Pr?
Ielts Band Scores Of 7 And Above Are Unquestionably Good Scores, And If You Are Able To Achieve A Score Of 7.5, The Band Is Sufficient For Immigration Or University Admissions Procedures Because You Would Be Close To A Very Good User Who Demonstrates A Good Command Of The Language Required.