Get Canada PR without IELTS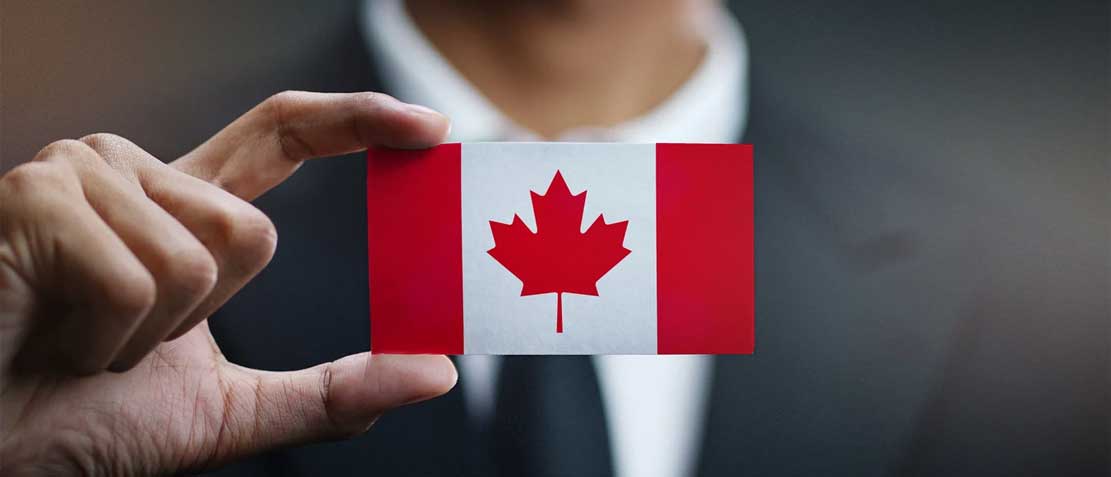 Get Canada PR without IELTS
Do you want to migrate to Canada? But without taking IELTS test, yes you heard right. It is possible to get Canada PR without IELTS. A large number of individuals are willing to migrate to Canada because of the excellent standard of life and high-quality education it provides. If you are one of them who desire to migrate to Canada, you might be interested in knowing how to immigrate there and how to get Canada PR without IELTS. A degree from a Canadian educational institution signifies economical, high-quality education.
Here are some of the Canadian immigration programs that don't require you to take the IELTS test in order to apply for permanent resident status in Canada:  
Canadian experience class
American skilled worker program
Skilled trades in the federal government
Atlantic immigration pilot under the provincial nominee program
What is IELTS?
The International English Language Testing System is known as IELTS. For people who are willing to migrate, there is an exam to demonstrate English language competency, it is a test that is accepted in more than 140 nations. If an individual wants to immigrate to a country where English is spoken as a first language, they must crack IELTS the exam in order to get PR.
An IELTS test is the most popular approach to demonstrate language competency, but it is not the only one. Here, we will guide you with various programs you can apply to in order to get Canada PR without IELTS.
Migrate to Canada with low IELTS score
You can migrate to Canada from India, if you are applying jointly with your spouse and do not need to take both IELTS exams. Therefore, when submitting the application, determine which of you two has the higher score and submit it as the main applicant. You will be able to increase the weight of the points supplied to your profile in this manner.
Minimum band required to get Canada PR
If you are interested to have in-depth knowledge about minimum IELTS band required for Canada PR, read our latest blog. Basically 6 BAND is minimum IELTS score needed for Canada PR visa through the Express Entry program. A candidate may submit their profile to both the express pool and the PNP if they receive an IELTS score of six on each band
Canada PR without IELTS
Other English language competency examinations, such CELPIP, are accepted. This works well as an IELTS substitute. If you have close relations with Canadian citizens, they can sponsor you to become a permanent resident of Canada. If this person has had permanent residency in Canada for more than a year and qualifies as your sponsor, they may do so.
The facilities and opportunities made available to the public in Canada by the Canadian government are among the best in many countries, making it one of the top destinations for immigrants all over the globe. If you have a work visa or are being sponsored by someone, you are able to study or work in Canada without having to take the IELTS exam.
How To Apply For Canada Pr Without Ielts?
The Canadian government has established a number of immigration programs to aid foreign nationals in obtaining permanent residence. Although IELTS is the exam that is most frequently taken for these programs, there are other possibilities, like the Canada Language Benchmark. A person's English language proficiency is measured and evaluated using the CLB to determine their eligibility for Canada PR.
For immigration, jobs in Canada have been divided into 5 main skill categories.
Skill level"0″ All managerial positions fall under this category.
Skill level "A": The positions classified require a university degree or diploma.
Skill Level 'B': This category includes technical positions, which require a college degree or other training before an applicant can be hired.
Skill level "C": These jobs require job-specific training.
Skill level 'D': This level describes the labour positions in Canada that offer on-the-job training.
Conclusion
You might be the one who can get Canada PR without IELTS; you just want proper guidance and assistance from the experienced professionals to take you to the right path. Contact Sernexuss to get your Canada PR and migrate to your dreamland now.
Faq's Asked By Our Clients
1.Which countries can get PR without IELTS?
There are various popular countries that provide you Canada PR without IELTS. The United States, Canada, the United Kingdom, Ireland, France, Sweden, Japan, China, and Italy are just a handful of them.
2.Can I Migrate To Canada without IELTS?
Your immigration to Canada will be the decisive element in this case. You can obtain a visa without taking the IELTS test if you just want to come as a tourist. It is not essential to obtain a work visa in order to work in Canada.
3.Can I work in Canada without IELTS?
In this case, Students who desire to work in Canada must study in a college where IELTS is not mandatory. You have 180 days after completing your education to apply for a work permit visa in Canada.