If you are wondering about getting a job in Canada, but now sure how? Then you are at the right place. We will guide you throughout the process to migrate to Canada and will solve all your queries related to your dream job.
Why Canada is the best place to work for Indians?
Canada heavily depends on immigration to make up for the lack of a young working population in the country. By 2023, the nation is anticipated to welcome more than 1.2 million migrants. Canadian immigration and employment opportunities attract Indians to move to Canada to work, live, study, and do business. Canada is one of the safest nations in the world, Additionally, the Canadian government pays for healthcare, and companies also offer respectable health coverage.
Employee Benefits in Canada
Canada is the largest economy and is ranked 8th all over the world.
There has been increasing in wages from 2022
Work 40 hours per week
25 paid leaves per year
Provide pension plan and life insurance
Social security benefits
High average salaries
Affordable healthcare schemes
Employment insurance
Get a job offer from Canada in India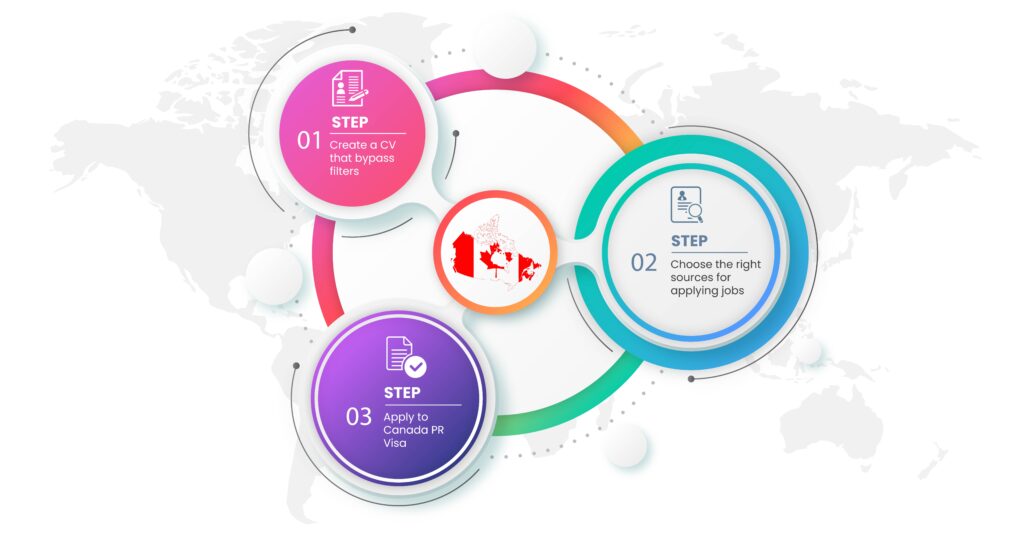 One of the major obstacles on your path to Canadian immigration may be that you are unable to satisfy the conditions that Canada requires. There are several ways you might try to acquire a job offer from Canada. You can easily immigrate after you receive a job offer from Canada in India.
It looks quite difficult to search for a job in Canada from within your own country. However, there are several ways that can help you to get your dream job.
Job Agencies-There are a wide range of agencies that work as a mediator between employers and job seekers. You can get in touch with them and get the job that suits your skills as well as requirements.
Go to bank job– Canada's booming economy in the banking sector motivates people to expect career progress. Bank jobs in Canada provide a fantastic working atmosphere that encourages creativity and teamwork.
Format your CV by Canadian standards– Design your CV in a specific way that follows Canadian format, this will definitely increase your chances of getting the job offer.
Use LinkedIn– To find job posts that match your skills and interests, use the LINKEDIN job search feature. To receive information when new jobs are advertised, you can also set up job alerts.
Use online resources

-once you've chosen the greatest resource for your job hunt in Canada, keep an eye on it and look for the best opportunities that fit your profile. As soon as it is approved, apply for it and update your profile with the relevant information. Your application for immigration to Canada will soon be approved, making it simple for you to relocate there.
Documents required to apply for the job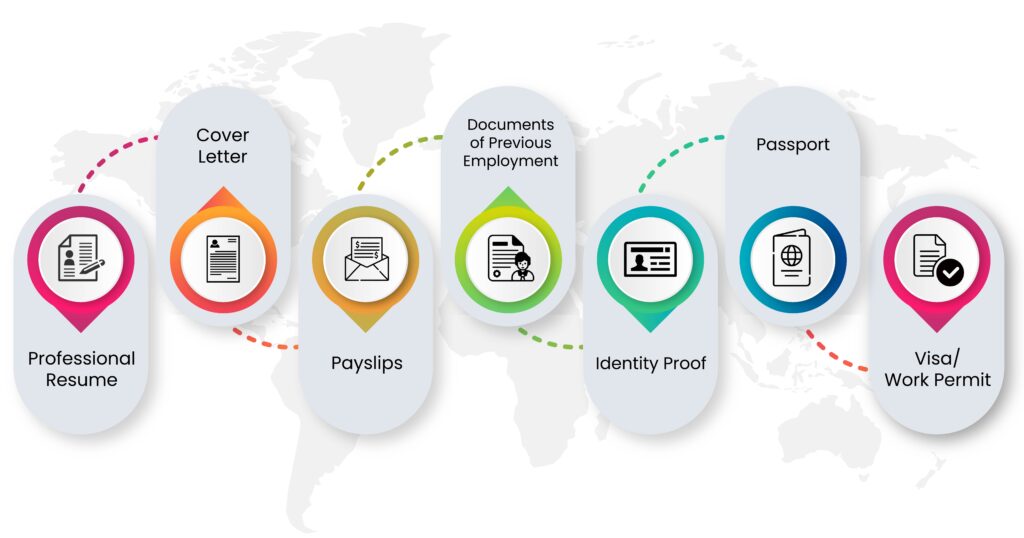 Professional resume
Cover letter with your job application
Salary evidence- pay slips
Proof of identity
Passport
Job permit
Need help?
Today is the opportunity to build the tomorrow you want. So yes, we can help you get your PR for Canada done to fulfill your desire for your dream job. We will guide you from the beginning of getting your visa until you successfully settle in your dream destination.
We provide Canada PR visas with job assistance and 100% legal services with transparency to our clients, as we think that the first step to successful immigration is to offer trustworthy advice and legal support. Being a highly reputable immigration agency with an impressive track record of thousands of successfully submitted PR Visa applications, we are one of the most well-known names in the immigration industry.