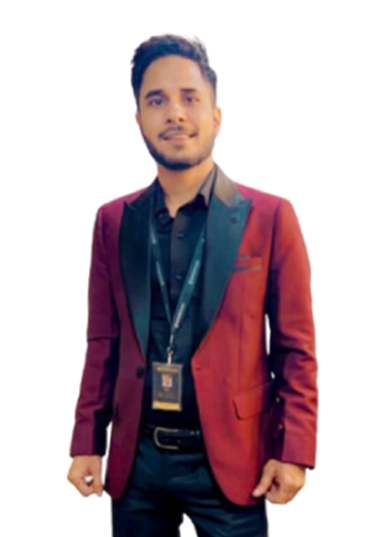 Immigration Advisor & Business Development
Experienced Head of department with a demonstrated history of working in the education and immigration industries. Skilled in sales, market information, leadership, people management, sales strategy, and client counselling.
He strongly believes that the right strategies, team support, aligned actions, and timely decisions have helped us to deliver consistent and improvised solutions over the years.
An expert of Canada Express Entry, PNP Programs, Business investors visa, Intra company transfer Visa, Study visa, Start-up Visa, Spouse Visa, Work permits, Canadian experience class programs.
Advice and provides best solution to the clients, experienced immigration counsellor having a vast knowledge about the various immigration programs while majorly focused on Canada and Australia PR.

+91-7678110288
Immigration specialist with expertise in the immigration field, a highly motivated and result-driven professional with a proven track record of success in Sernexuss immigration consultants. Post Graduated with masters in Sales and marketing, he is devotedly representing as the organisation's public face. He has more than 8 years of expertise in managing and operating businesses in the immigration visa services sector. He has dealt with well-known educational institutions all around Canada and has helped more than 1000 individuals realise their aspirations to migrate to abroad. He excels at customer satisfaction and business ethics as well as has a strong ability to inspire his team as a visionary leader. With his problem-solving and forecasting abilities, he always makes sure that the business offers top-notch services to all customers. He is creating and promoting a vision towards company's agenda.
Our team of experienced immigration experts can guide you to fulfill all your immigration desires